The History & Culture of Abita Springs
Now showing are our ten displays on the following subjects: Timber, Water, Music, Tourism, Festivals, the Choctaw, the Arts, Our Town, Abita Brewing, and Hotels.
- PREVIOUS EXHIBITIONS -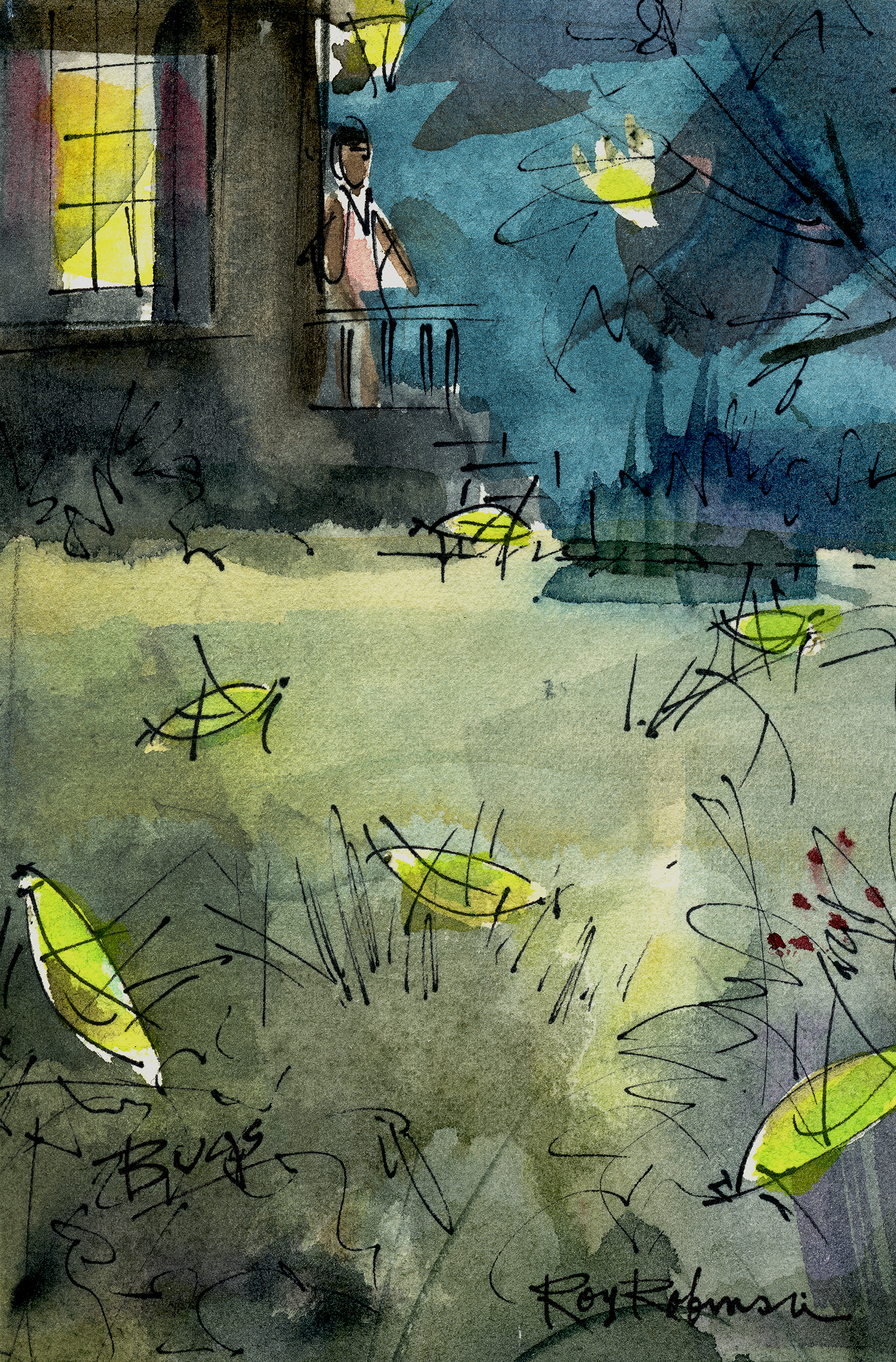 Roy Robinson
Retrospective
Honoring the long life and fanciful illustrations
of an Abita Springs artist
Opening Reception 6-9pm
December 8, 2018
A retrospective show for Abita Springs artist/illustrator Roy Robinson was held at the Abita Springs Trailhead Museum December 8-9 and 14-16, 2018. The opening reception was 6-9pm on Saturday, December 8.
Roy passed away at age 97 in January of this year. He was still producing cartoons in collaboration with Maurice Le Gardeur, a.k.a. The Bard of Boston Street, that still regularly appear in the St. Tammany Farmer. His cartoons are known for their quick, lean lines and fluid watercolor technique. Roy and Maurice have won 30 national awards for their "Mona" book series.
Roy began his career as a cartoonist in the U.S. Army Air Corps during World War II. He first studied art at the University of Iowa Art School and later, on the GI Bill, at the Art Student's League in New York City. After moving to New Orleans, he worked 25 years for Mouton design firm, where he designed the city's logo. He also taught graphics at Newcomb art school.
April 2018
Landscape Art Show & Sale
An exquisite display and enchanting opening reception highlighted the 2018 show.
APRIL 2017
En Plein Air - Inside the Museum for the First Time
We moved from the 1884 Pavilion to the newly renovated museum to rave reviews.
November 19, 2016 - January 1, 2017
Hometown Teams: How Sports Shape America
The Smithsonian Institution has produced an exceptional, interactive exhibit that we are excited to offer during this Holiday Season, brought to Abita Springs by the Louisiana Endowment for the Humanities and with the support of the National Endowment for the Arts.
As a Museum on Main Street exhibit, Hometown Teams captures the stories that unfold on the neighborhood fields and courts, and the underdog heroics, larger-than-life legends, fierce rivalries, and gut wrenching defeats.
Here's what our museum looked like before the renovation in late 2016.